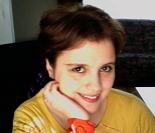 Brigitta先生のブログ
最新更新日:2014-10-29
A memorable vacation to the southwest
2014-10-29
---
Growing up in a family passionate about travel, wanderlust has always been a part of my life. Now, with a family of my own, it's not always easy to find budget-friendly options. This is especially true when you live in the United States; travel is often spendy because of the sheer size of the country. What to do when the travel bug bites you? Well, you become resourceful and pack up! Last summer I experienced the most memorable vacation of my life. It is unforgettable because it didn't break the bank, it combined culture and nature and it was right here at home! It all started when my husband and I were discussing summer vacation plans with our two kids. We wanted to go somewhere AFFORDABLE because between the four of us, it usually costs an arm a leg. My husband came up with a helpful tip: always start off with a starting point/city that has a high volume of flights. That way the airfare will also be low. So that what we did! We checked out airfare from Minneapolis and discovered that airfare was lowest at only 200 dollars return per person. I couldn't believe it. 200 dollars in the summer would not even give us a flight to Chicago! So, not knowing what we would do in the Vegas with kids, I decided to do some researching. Googling did not help much, so by chance, when I was trying to locate the Vegas strip, I discovered that the map was dotted with places I had not seen online. Places that piqued my interest. Amongst them was a date ranch, where you can enjoy date shakes and pie; an old Southwest ranch with Old attractions for young and old; and national parks that were within driving distance! I felt like I had won a small fortune. I was excited also because it took me a short 15 minutes to put together an action-packed itinerary.
---
Fast forward two weeks, we were on our plane headed for Las Vegas. Since it was a budget fare, it was also a red-eye flight. We took off at 2 am, and 4 hours later we touched down in Vegas. The airport was strewn with slot machines, true to the city's reputation. We took our rental car and decided to sleep off our exhaustion just for a few hours. After a brief 3-hours sleep, we headed to Bonnie Ranch, a typical southwest ranch taken right out of a cowboy movie. The badlands, along with cacti and dusty roads, make for an ideal setting. (Picture= Bonnie Springs Ranch- a wild west movie backdrop.) My kids thoroughly enjoyed the horse rides, and we discovered it was time to head back to the city for lunch. After driving through the Red Rock Canyon National Conservation, we were lost and found ourselves in the middle of little Asia. Getting lost had never been so much fun! We explored Korean, Japanese and Chinese restaurant and decided to try an authentic Korean buffet. What an adventure! We were not completely sure what we were eating, but everything tasted great. And when you see locals eating at an ethnic restaurant, that's usually a good sign.

---
After a delicious and filling lunch, we decided to embark on our 3-hour drive to Zion National Park. It was pitch dark when we arrived, so we decided to settle in and call it a night. The next morning, we woke up the most awe-inspiring view. The hotel was surrounded by majestic green canyons and the air smelled fresh and dewy. I was worried that it would be as scorching hot as Las Vegas, being in the middle of August, but because we were encircled by these giant canyons, it was windy and cool. (Picture=The Mesa Checkerboard Canyon, Zion National Park)

---
The park itself is a UNESCO Natural Heritage Site, and it was very well-organized in terms of all the local attractions. Beginning and advanced hikers could take a shuttle bus that would lead to natural wonders, such as strange rock formations, waterfalls and natural pools (called "the subway"). We decided to take the easiest hiking trail, only 10-minutes, as we had young children with us. The views were simply breathtaking and the experience has a way of unifying you with the wonders of nature. On the winding roads around the park, we were graced by the elusive bighorns, or mountain goats, that make very rare appearances. (Picture=The not-so-elusive bighorn sheep, holding up.) traffic.

---
(Picture=Weeping Trail of Zion National Park; an easy, ten-minute hike.)

---
To complete the southwestern experience, we visited Pink Sand Dune National Park in Utah, where we could enjoy vast swathes of desert land. The sweltering heat made it rather difficult to fully enjoy it, but being from the Midwest, we were just in awe.

---
The highlight of our day was enjoying a cowboy-style dinner, also known as a "cookout." We had a "rib-sticking" dinner of beef, potato-cheese bake and a very tasty peach cobbler, all prepared by a cowboy chef outdoors in cast-iron pots.

---
If I had to choose the most unforgettable experience of this trip, however, I would have to say it was when we drove 4 hours to Arizona to beautiful Lake Powell and the mind-boggling Antelope Canyons. Lake Powell is an man-made lake that was filled with water in the nineteen fifties to generate electricity for the growing cities in the region. The result today is pristine lake water where people can go swimming and boating, while surrounded by gigantic rock formations. A boat tour around the canyons will transport you to a different world. (Picture=Lake Powell Oasis.)

---
A short drive later, we were at the Antelope slot canyons, another UNESCO World heritage site. Our Native American guide, Brian Black Eagle, did a great job sharing interesting factoids about the canyons. For example, a National Geographic photographer made a one-million dollar photo of the canyons, which he showed us. The formations were stunning, even to my husband, who had reservations about going because we would only see "rocks."

---
I wished we could have stayed longer, but it was time to go home. It was truly the most memorable 5 days of my life!
---